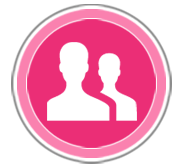 HIRE EXPERIENCED PHP/.NET/JAVA PROGRAMMERS AND MOBILE APP DEVELOPERS, DEDICATED FOR YOUR WEB AND APPLICATION DEVELOPMENT PROJECT REQUIREMENTS.
WPINFOTECH'S DEDICATED TEAMS MODEL (DTM) OFFERS CLIENTS' AN EASY & COST EFFECTIVE SOLUTION FOR ENGAGING DIFFERENT KINDS OF TECHNICAL GROUPS & RESOURCES.
Dedicated Teams Model (DTM) is an excellent solution if you need a complete control over human and technical resources involved into the development process. DTM features a high level of transparency, security, flexibility and scalability. All infrastructure and personnel are at your dedicated service as long as you need them for a fixed monthly fee. DTM is a good choice if you need a team of highly-qualified professionals that will exactly match your IT and business needs.
BENEFITS OF DEDICATED TEAMS MODEL (DTM):